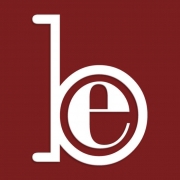 As an art director I've had the good fortune to work with and help shape some of worlds most recognizable brands. As a creative director I've had managed, mentored and work alongside some of the most talented artists, writers, strategists and account folks on the planet. I consider myself fortunate to have worked with such brands and such people.
With over twenty years of advertising/marketing experience, I've been deliberately acquiring the most diverse range of capabilities possible. At different points in my career I've been able to focus my attention on general print and TV advertising, promotional marketing, print and interactive direct marketing, as well as promotional pharma and medical communications.
I started my career as a graphic designer in the print production studio at Publicis. (t-squares and rubber cement!) I worked hard and got out of the studio to become an art director on some of the worlds leading brands such as BMW, Lancome, L'Oreal, Citizen, Garnier to name a few.
From there I went into promotional marketing, where I conceptualized and designed point-of-sale and event marketing efforts for Seagrams, Kraft/Nabisco, Best Western and others. After acquiring that experience I shifted gears to pursue a passion for measurable results by breaking into direct marketing, developing and designing on-line and off-line efforts for AOL, NYTimes, Amex, Samsung. I then leveraged this experience working on interactive marketing and web design projects to get into pharmaceutical marking full. I focused on non-personal promotions, CRM programs, e-detailing and peer-to-peer programs.
Most recently I've been helping merge the diverse disciplines of promotional pharma marketing and medical communications under one roof by leveraging my experience in both areas.
I'm excited about the future of our industry; this convergence of technology, product education and data analysis, that gives the consumer the power to distinguish their options and make the best choices for themselves through a seamless customer experience. At the same time, I get to learn something new everyday while in the company of incredibly passionate and creative people.